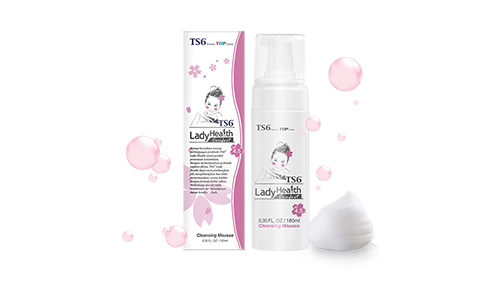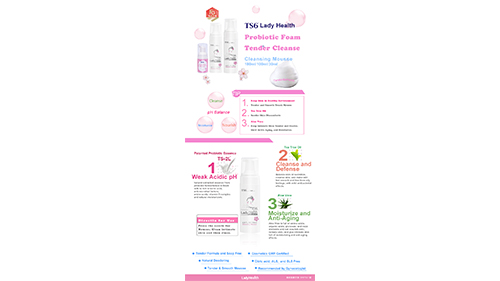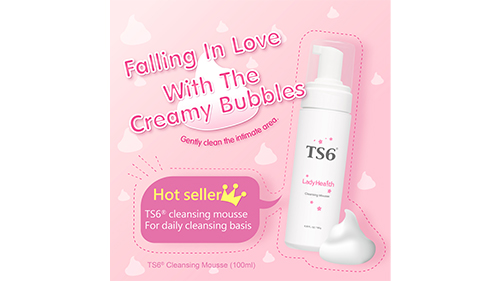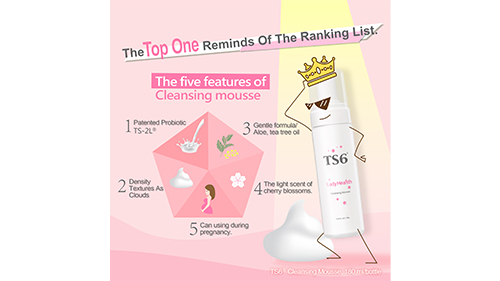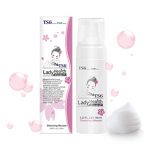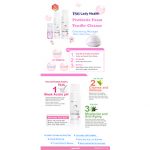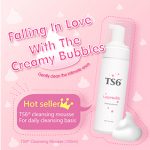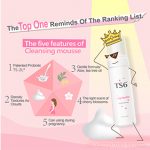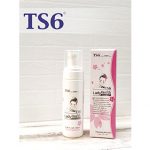 Cleansing Mousse
A feminine wash with mousse bubble texture and gentle formula.
Maintain a good and healthy environment of skin and relieve skin discomfort.
Maintain delicate and elastic private skin, give skin elasticity and moisture, and light fragrance of white cherry blossom.
Package: 180 ml/bottle
Formulation: Mousse
Description
TS6 cleansing mousse is your feminine care protector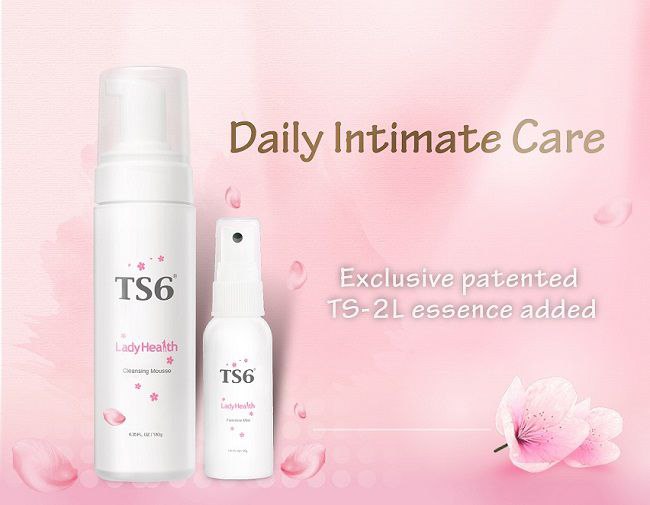 Along with the usual protection effects of tea tree oil and aloe vera, we add the patented probiotic essence (TS-2L®), which promotes the growth of probiotics in the intimate area. The female vaginal eco-system utilizes probiotics to defend vaginal areas from the pathogen, which causes itching, a bad-smelling vaginal discharge, odor, burning, soreness, pain with sex, etc…problems.
 It can effectively maintain your pH balance in your intimate area after using TS6 cleansing mousse.
TS6 only uses natural ingredients in our products. WE DO CARE ABOUT YOUR FEMININE HEALTH.
The natural white cherry blossom scent induces feminine feelings.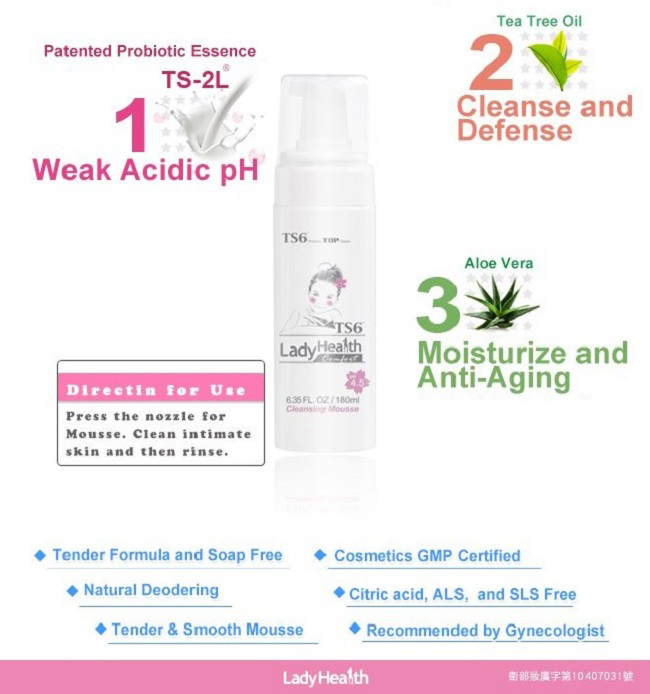 TS6 cleansing mousse Ingredients
Yogurt Filtrate (TS-2L®): Natural extract essence from probiotic fermentation in fresh milk rich in lactic acid, anti-microbial factors, amino acids, vitamin B complex, and natural moisturizers.
Tea Tree Oil: Balance skin oil secretion, cleanse the skin, and make skin feel smooth and free from oily feelings, with mild anti-bacterial effects.
Aloe Vera Extract: It is full of amino acids, organic acids, glycosan, and trace elements and can nourish skin, remedy skin, and give intimate skin full of moisturizing and anti-aging effects.
Direction for Use:

Apply warm water to the area needed for cleansing.
Apply an adequate amount of mousse on your hand and gently massage it lightly on the area.
Then rinse with warm water.